About Us
Company Information
Times have changed, and single crystal diamonds used to be limited to small granular diamonds, but now single crystals of 10 x 10 mm or larger and mosaic crystals of 30 x 30 mm are available.
Therefore, it is possible to think of applied products that have not been considered in the past. Taking advantage of my experience being involved in various applications of diamonds for over 30 years, EDP will meet the users' needs and pursue the possibilities of diamonds.
Fujimori N.

President, Representative Director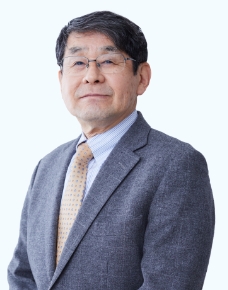 Foundation Philosophy
EDP was established to contribute to effective use of diamonds with superior physical properties by supplying single crystal diamonds with the most ideal characteristics.
With the major goal of future semiconductor applications, we will be a global leader in producing new products. EDP will operate based on the following management philosophy.
EDP will achieve the requests of society and customers through product sales.
EDP contributes to the technological innovation of the world and continuously develops, by creating new technology.
EDP aims to be a trusted company by having social responsibility and the highest business ethics.
EDP cultivates a bright and energetic corporate culture and aims for the prosperity of our company and all employees.
Corporate Profile
Company Name
EDP Corporation
Established on
September 8th, 2009 (Started operation on October 1st, 2009)
AIST Start-up Venture No. 100
Capital
¥1,499.55M (since July 10th, 2023)
Locations

Headquarters

Yokoe Factory

Development Department

Shima Factory

URL
https://www.d-edp.jp
Management
President, Representative Director
Fujimori N.
Vice President, Representative Director
Takagishi S.
Managing Director
Hayashi T.
Director
Kitashiro K.
Mitsuda Y.
Auditing Director
Okada M.
Ikemi T.
Omatsu N.
Contact Us
Please feel free to contact us about EDP
technology and products.